MIDPOINT Smash Cut 2023
Creative incubator for fresh new voices.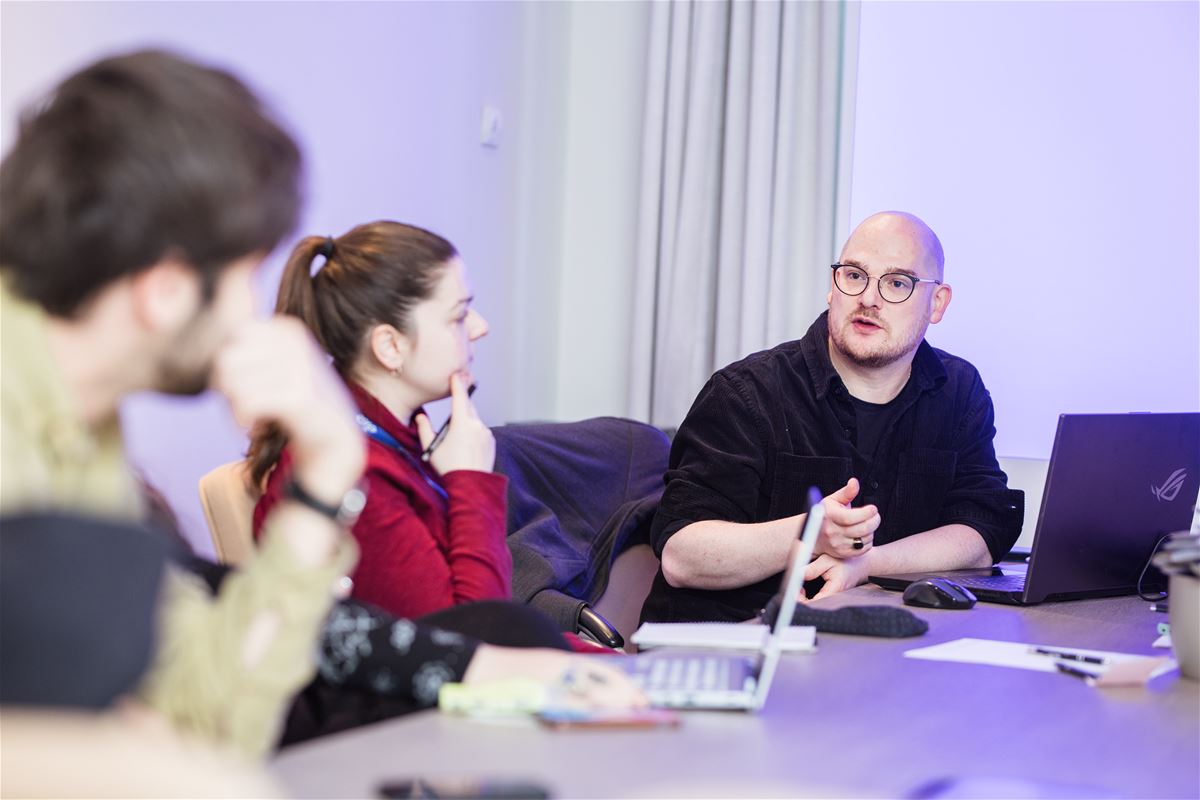 Benefits
An initial step for filmmakers who would like to learn the craft of episodic storytelling. The short-form series has established themselves as the great modern incubator of fresh, new voices of a generation of creators with something different to say.
Thanks to its diverse approach, the program caters for independent indie projects of solo creators as well as projects of creative teams. 
The program provides you with all the necessary tools on how to write top-level storytelling for episodes ranging from 1 to 20 minutes.
For solo creators as well as creative teams
experience the most efficient series storytelling format on the current market.
develop your series concept, outline of the pilot script and season under the guidance of an experienced tutor.
gain a deeper understanding of the creative aspects involved in the work, as well as insights into financing, and distribution strategies.
access inspirational lectures and the possibility to receive tailor-made feedback from tutors during individual consultations. 
meet industry professionals thanks to the partnership with Serial Killer International Series Festival 
Structure
Three-phase short-form series development program
3-4 short-form series projects working in a group, each project's development is overseen by experienced tutors, as well as ongoing peer-feedback by fellow participants. 
All participants

Online pre-training

beginning of September 2023 | Online

Aimed as an introductory meeting of selected creators of short-form series (up to 20 mins per episode) with a background in the audiovisual industry that want to shift to short-form series development. 

All participants

Workshop

September 18 -24, 2023 | Brno, Czech republic

The workshop will help the participants define their series concept, outline their pilot script and season, and will train and explain the specifics of short-form series and the difference between long-form series in storytelling. Each project will receive a tutor´s in-depth guidance as well as peer assessment from fellow participants. 

Smash Cut uses lectures, group work, and individual consultations as its methodological tools. The participants will also be actively writing during the workshop working days, under the supervision of the tutors.

The program is conducted in English. 
Fee
700 EUR
per participant
The fee includes accommodation, board, and tuition during the residential workshop. Travel costs are NOT included.
OPEN CALL
May 17 - July 6
Who can apply?
• writer/s with a project
• teams of writer/s and producer with a project (up to 3 team members)
• eligible countries:
open to projects from the whole world with a focus on CEE region
Application requirements
To apply for the workshop, please create an account on the MIDPOINT Visitor Page and follow the instructions within the submission form.
Application process:
The multi-stage application process runs online. Applicants are asked to fill out the application form and submit all attachments in PDF format (if not stated otherwise).
The application materials consist of:
/ basic info on the project
/ logline
/ short and long synopsis of the series 
/ series pitch
/ description of 1 – 2 main characters
/ statement of purpose 
/ moodbook – optional
/ writing sample of the writer/s on the team 
/ bios and photos of the attending team
Tutors
Inspirational professional with a passion for sharing experience
Sullivan Le Postec
France
Sullivan Le Postec has had a lifelong passion for TV series. He started out as a TV critic and journalist before becoming a TV writer himself, penning episodes for French series Dernier Recours and ...
Complete bio
I absolutely loved the Smash Cut program. It was the bite-sized push I needed to get more of a handle on how my project should flow. It was nicely personalised to each team, as well.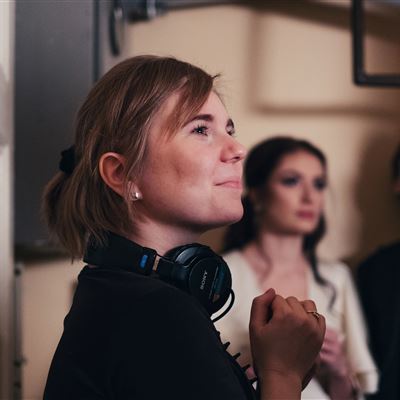 Vivian Sade
Writer, Smash Cut 2022, Alumna
Smash Cut workshop is unique in its approach. It encourages you to think outside the box and find the very best path for your project.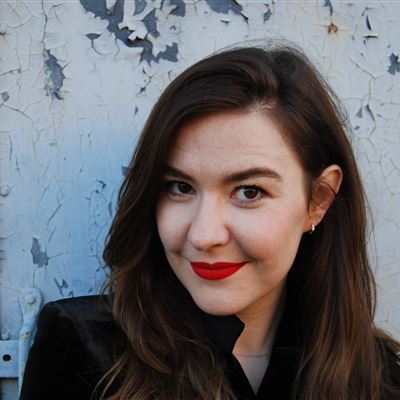 Zane MacDonald
Writer, Smash Cut 2022, Alumna
I knew almost nothing about web-series, and now I'm thinking only about how to make one. I think the web-series format is a very liberating format for a beginner filmmaker. You can develop a series of only 1-minute episodes, or 3 or 5 or 15 minutes episodes, whatever suits your story and your possibilities.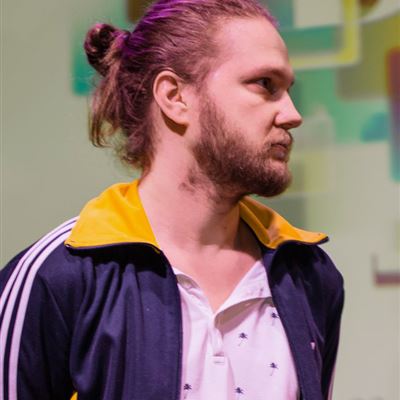 Razvan Dutchevici
Writer, Smash Cut 2021 Alumnus
This program was probably the actual midpoint of my career. There's no going back now.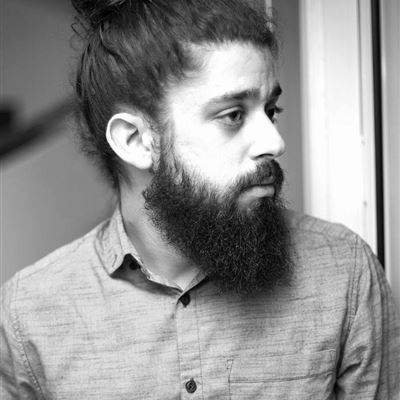 Andreas Sheittanis
Writer, Smash Cut 2021 Alumnus
I found the Smash Cut program a very useful and constructive workshop. It provided a better understanding of the short form series, both in its structure and complexity, as well as its marketing and development.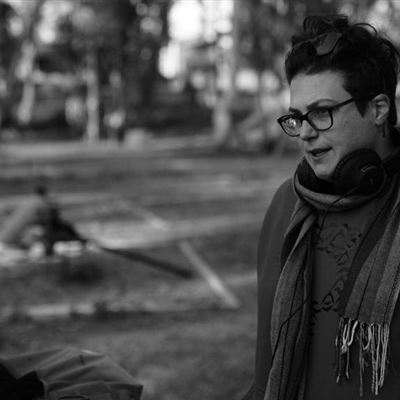 Christina Tryphonos
Writer, Director, Smash Cut 2021 Alumna
Don't miss any open calls
Subscribe to our newsletter and be the first to receive information
What is a short-form series?

In the olden golden world, you might've known these formats as "web series". The world is changing, though, and to reflect that it is the length of an episode that matters, not the channel it is delivered on (television or streaming), these are now called "short-form series".

What is the length of a short-form series episode?

A few years back, these were ranging up to 10 minutes. There is a general tendency for the episodes to grow in length, that's why we are accepting anything up to 20 minutes.

I'm developing a 10-minute per episode online show. Am I eligible?

You are our dream applicant! Smash Cut is designed specifically for short-form series. So hurry up with that application.

I have an idea of a series but it's still early development. Can I apply anyway?

Absolutely! The sooner in the development process you apply, the better. Smash Cut will help you create your show from scratch.

Can I apply with an animation or documentary series project?

Sadly, Smash Cut does not work with animation or documentary projects, as these require a different set of skills and address a different market.

Does MIDPOINT offer scholarships?

Sadly, not for this particular program. We HIGHLY recommend to submit an application to a national organization (fund, institute, ministry) at the same time you're applying to MIDPOINT Institute. You can always withdraw your application if not selected, but as the processing time of this support can be rather long, it might be quite late to do this once we confirm you're in.

What exactly is a "series pitch" or "statement of purpose"?

You can find a detailed description on all the requested submission materials on the first page of your submission form. You can access the form once you've created a profile at the MIDPOINT Visitor Page (see intructions in the "Application" folder). No worries! You can save the form anytime you like and come back to it later, and you can also save or submit any number of applications you like!

I'm a writer. Can I apply myself?

Sure. That said, we generally support and recommend arriving in a team – either of writers, or a writer and producer. It simply makes the brainstorming and creative process easier and more effective, particularly when it comes to series. But you're most welcome to apply as a single writer as well.

Can I apply with more than one project?

Of course – but we'll only choose one. :)
Contact
Did we forget something? Don't hesitate to ask